Home » About the Simpson

We're Green and Getting Greener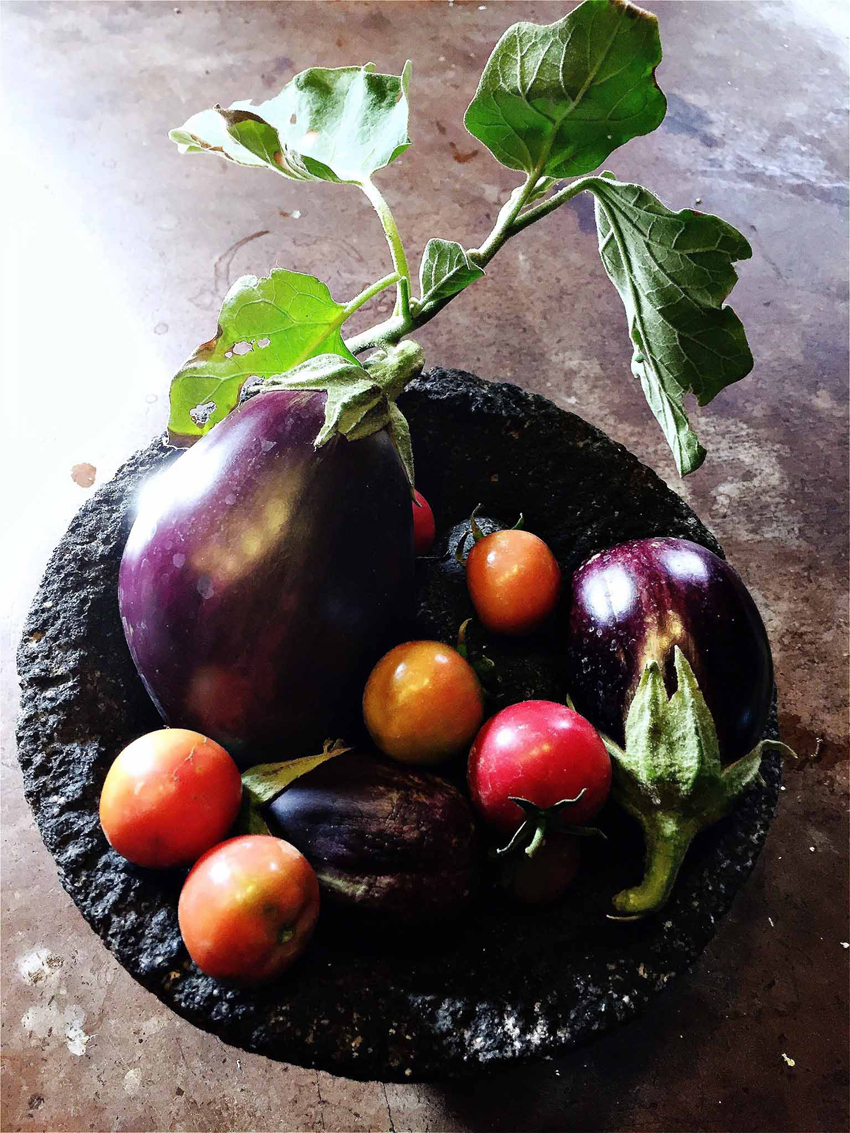 Whether or not you book breakfast with us, we'll offer you a cup of coffee that is fresh-ground, organic, shade-grown, and sustainably sourced. This is something that really matters to us, and it's a bonus that it tastes as good as coffee can taste. Similarly the teas we offer are of the highest quality, organic where possible. All the ingredients in our baked goods are organic or non-GMO.
We're growing our own fruit trees and eventually we'll share the harvests from those; for now we offer our fresh green grapes in season and high-quality fruits from other sources.
You may notice the sun-fresh aroma of your bed and bathroom linens. Except on rare days when the rains don't let up at all, we line-dry everything. Sunlight, live plants and open doors and windows freshen our air. We clean bathroom surfaces with essential oils and white vinegar, and generally take care to avoid toxic chemicals in our housekeeping. Pests are live-trapped and released away from the hotel. We do our best to deter them from entering by using non-toxic, plant-based repellent products.
Every four weeks we get a delivery of fresh organic and natural foods and cleaning products from Azure Standard in Oregon. This helps us to minimize our 100-mile round-trip shopping excursions. We are also doing our very best to eliminate single-use plastics from our food shopping and storage routines. Our heating and cooling are done by a geothermal system that reduces our carbon footprint. We also make optimum use of sunlight for warming, and of multiple shading techniques for cooling. We constantly seek ways to expand our role in limiting carbon emissions and refraining from adding contaminants to the environment.

A Brief History



Our classic territorial building opened its doors in 1914 as the Hotel Hobbs. Within a couple of years Mr. Hobbs had sold to Mr. Witt, who then transferred ownership to Thomas Simpson.
By the time the earliest surviving photograph was published, in 1922, the "Simpson Hotel" painted across the top of the building was evident even through the dense cottonwood trees that lined Main Street in earlier times.
Back then all the bedrooms were small, and each had a solitary light bulb hanging from the ceiling, and a dry sink. Most rooms had small fireplaces.
In the 1940s The Simpson was in its heyday. Duncan was booming as a railway and agriculture center supporting the many small gold and silver mines that were scattered around the hills to the north and west. Owners Second (se-cónd) and Nadine Francese welcomed mining engineers, teachers and other professionals as long-term residents. Their niece Sandi Dixon much later uncovered a family secret: Nadine and Second hid their marriage for two years so that Nadine would not lose her job: teachers were required to be spinsters in those times. Eventually word got out and the school adapted its policy to retain her.
Second Francese had a putting green in the back – he and Nadine evidently enjoyed their hotel life to the fullest. They were close friends with the noted Western artist Hal Empie and his wife Louise; Empie was the proprietor of Empie's Drug and Art Gallery just around the corner on the highway. The Franceses made a gift of the hotel's old clock to the Empies when they moved away from Duncan. The Empie family returned that clock to the hotel a few years ago. It is one of our most cherished possessions.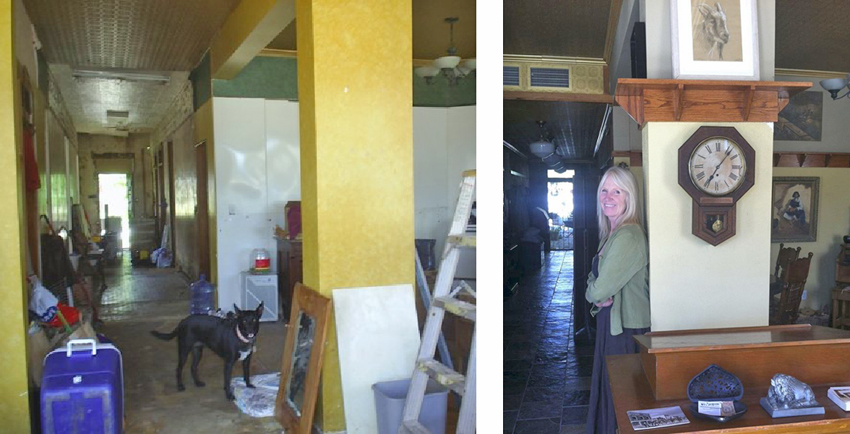 The hotel, like the town, remained prosperous until the new Interstate 10 drew traffic and commerce away to the south. Later the building housed the Duncan Valley Electric Co-op, which modernized the ground floor but moved out after the Gila River flooded the building to table height in 1978. A few different owners in succession took steps to restore the hotel, though none reached their goal. Our renovation, begun in January of 2006, involved a full six months of demolition followed by a year of reconstruction. We opened our doors as a B&B in May of 2007.


Guest Origins Map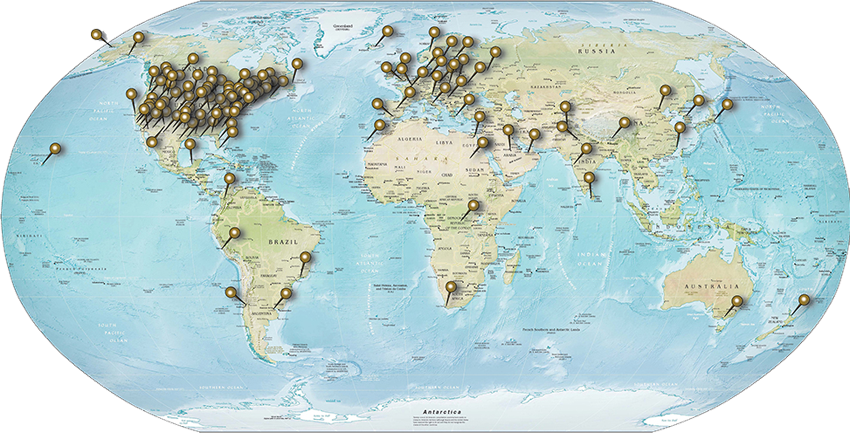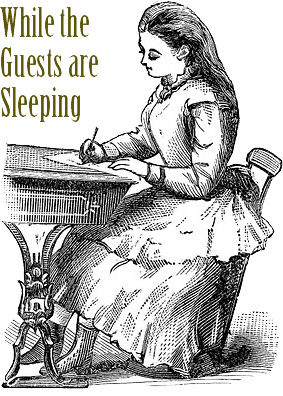 A Yankee Innkeeper Reflects on Life in the Deep Old West
Read More