Home » Things to Do » The Town of Duncan
The Town of Duncan
Duncan's Origins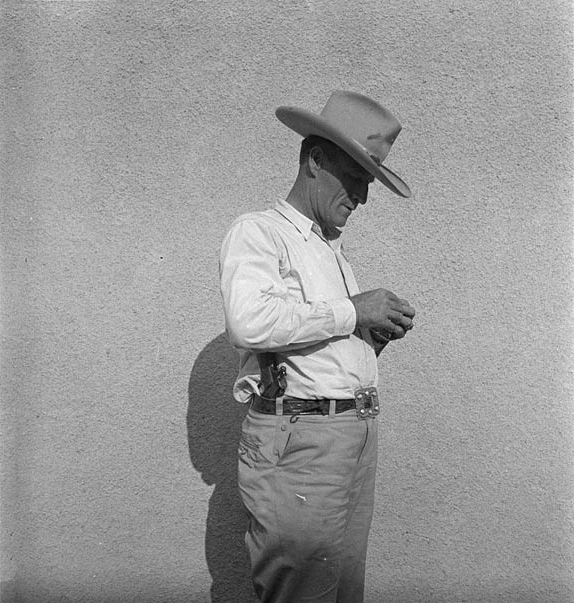 Dorothea Lange Portraits (1935-1939) Arizona small-town sheriff, Duncan, Arizona
Lying five miles from the New Mexico border, in the deep southeastern corner of Greenlee County, Duncan seems a world away from the wild mountains surrounding it. Almost every level acre is under cultivation, thickets of cottonwood trees shelter old farmhouses and ranches, and cattle and horses seem to outnumber people.
Duncan belongs to the Gila, the storied river of the west, the ageless natural highway whose passage through the mountain and desert southwest has served humankind since prehistoric times. Cliff dwellers, conquistadors, Apache warriors, mountain men, westering immigrants — each in their time has traveled its banks. In the mid-19th century, the Arizona communities along the Gila grew up around stage and freight stations and military posts that began to bloom in the valley as settlers arrived and battled hostile natives. The site of contemporary Duncan had its origin sometime in the 1870s. Called "Purdy" in the Post Office register of 1883, it was founded by Messrs. Purdy and Bachelor as a way station on an ore haulage line that linked the railhead in Clifton with Silver City, New Mexico. At that time, the town was located on the north bank of the Gila.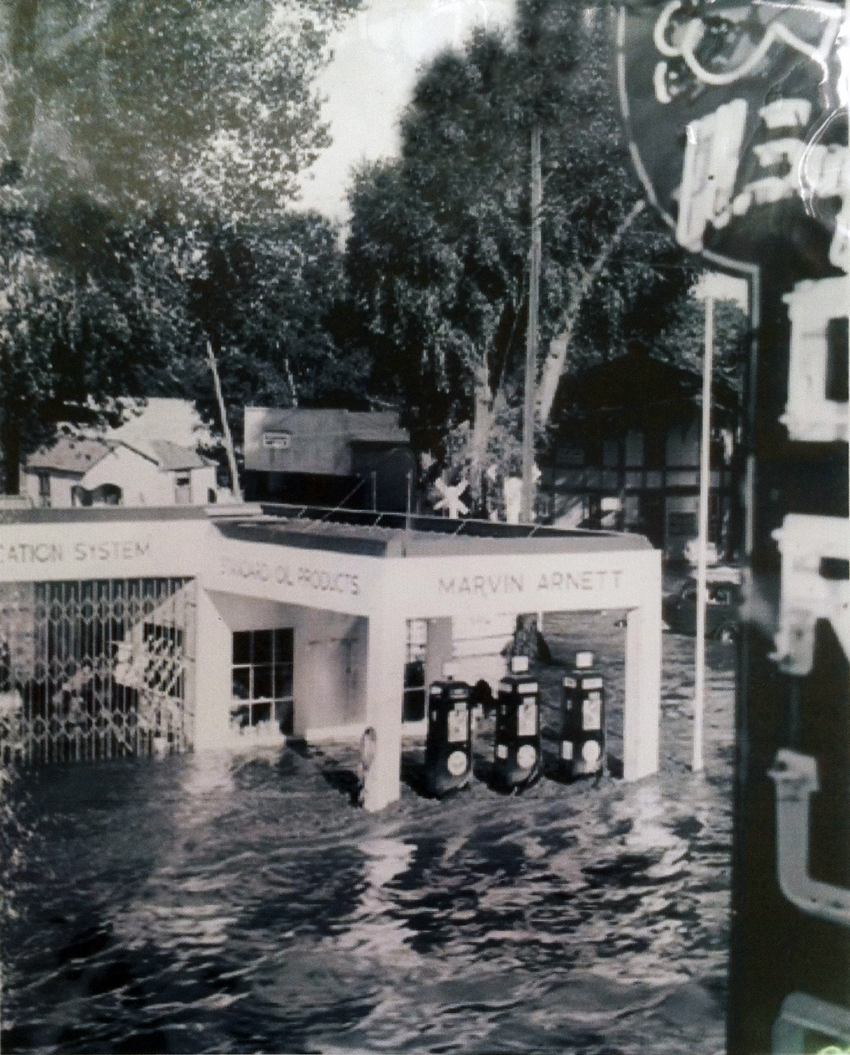 Duncan in the Flood of 1941
In 1881 and 1882, when the Arizona Copper Company was formed at Clifton-Morenci, an influx of Scottish capital financed the building of a narrow-gauge railway from Clifton to Lordsburg, New Mexico, to meet the Southern Pacific line. To accommodate the new "Arizona and New Mexico Railroad," the people of Purdy moved their settlement to the south bank of the river and renamed it "Duncan", after Duncan Smith, the managing director of the Arizona Copper Company.
With the rail, settlement of the fertile, easily irrigated valley boomed. Soon Duncan was shipping far beyond the Southwest, to markets north and east. It prospered right into the 1960s, when the new Interstate 10 to the south diverted commercial traffic, contributing to a rising trucking industry. Duncan receded then into a quiet farming and ranching town for several decades, and its downtown slowly disintegrated.