Home » Rooms and Rates
Rooms & Rates
Covid-19 Protocols
The Simpson is hosting guests who are fully vaccinated against Covid-19. If you are vaccinated and willing to observe reasonable social distancing guidelines -- these may change as we monitor the Covid-19 situation -- please call us or email us with your dates and the room(s) you would like to reserve and we'll get back to you as promptly as we can. No walk-ins will be accepted until further notice.
General Information
Guests who would like to have our delicious vegetarian breakfast may add breakfast for $20 plus tax per adult, $10 plus tax for kids 6-10, and free for kids 5 and under.
All of our beds are of high quality, and our bedding is line-dried in the sun, weather-permitting. This gives the linens a pleasing, fresh crispness that many guests remark upon. We use only high-quality, non-toxic cleaning products in the rooms and bathrooms. We live-trap and relocate pests and use no pesticides.
We provide locally made goat milk hotel soaps in our bathrooms, along with Shikai herbal shampoo and conditioner.
All guests should be aware that there are friendly cats that sometimes frequent the common areas of the hotel. They are forbidden to enter guest rooms, to protect guests with allergies.
The Simpson is a smoke-free hotel. We have a pleasant smoking area back in our rambling array of gardens. Guests may smoke ONLY in that area.
All room rates are subject to 11.05% state and local taxes.

Downstairs

The Old Library Room ⁓ $109.
We expanded this former storefront adjacent to the hotel to include a simple kitchenette, and a private bathroom with a small corner shower. The bedroom has a queen bed and a small table with two chairs. The Old Library Room's back door opens onto our little shade garden.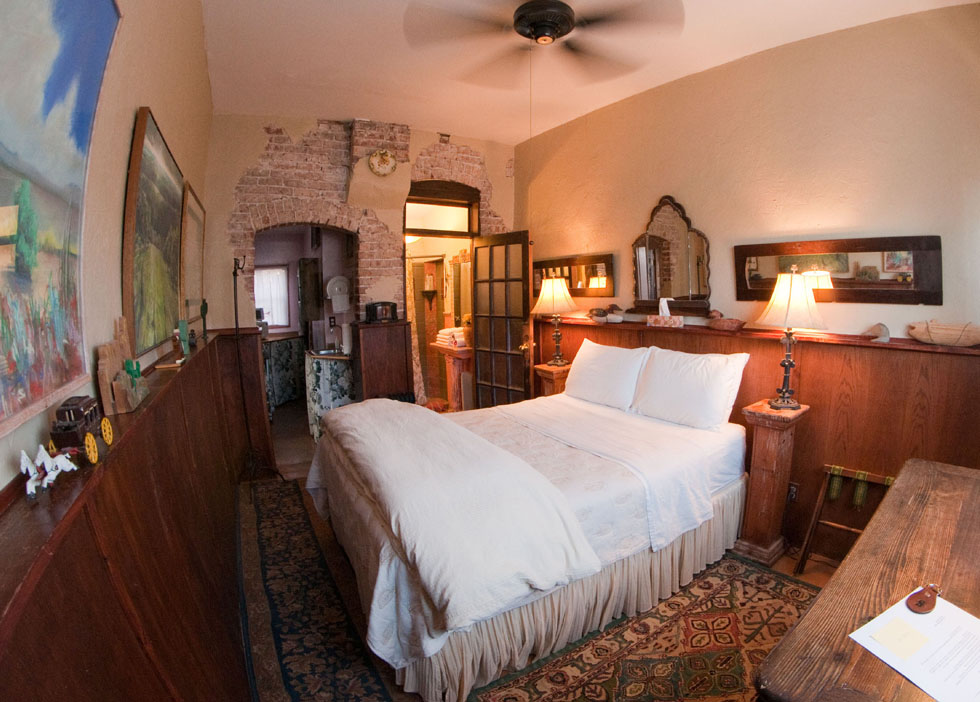 Upstairs

The Sweetheart Room ⁓ $119.
This spacious, quiet room has a queen bed, a table with two chairs and other antiques, and a cozy, protected atmosphere furnished in a Chinese theme. We have stowed a rollaway single bed and a small fridge and microwave in the closet. The Sweetheart has a large attached bathroom with an antique clawfoot tub long enough for anyone to submerge in. The tub has a hand-held shower fixture.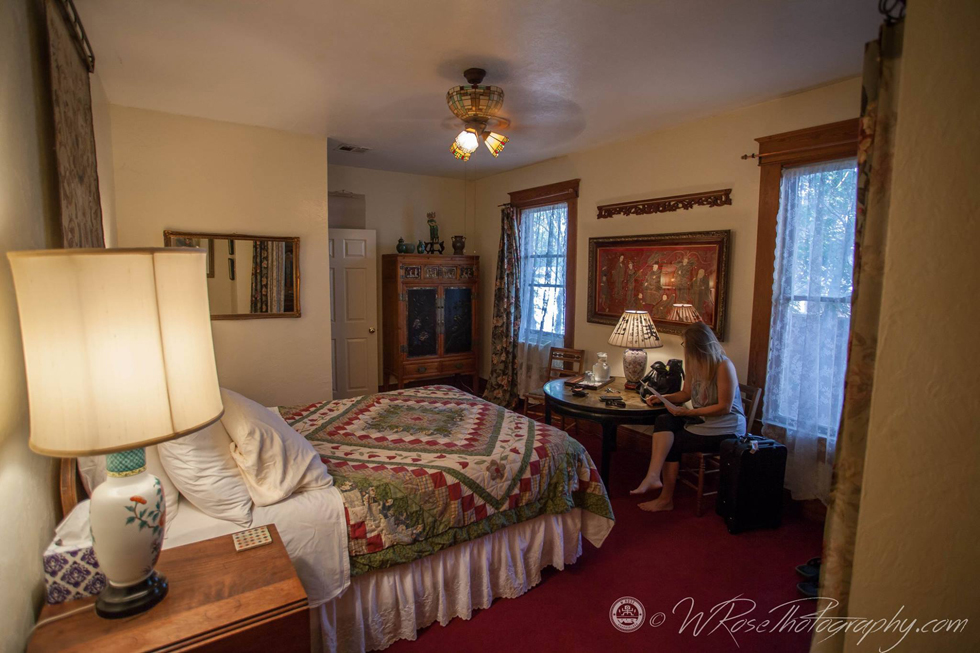 The Garden Room ⁓ $99.
We will post a photo soon! This cozy room overlooking our side and back gardens has a full bed, an antique wicker desk, a dresser and wardrobe and two chairs. What it lacks in spaciousness it makes up with its charm and intimacy. Its private bathroom with corner shower is directly across the hall (not attached to the room).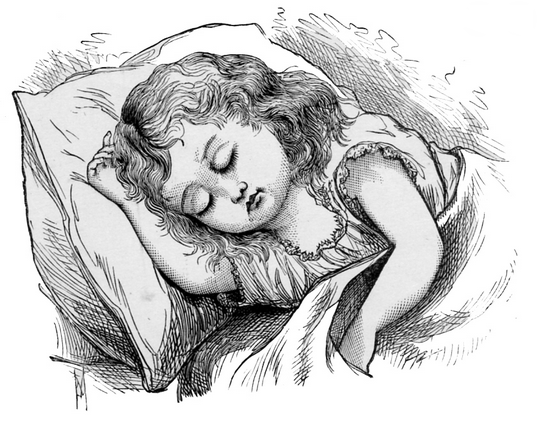 Payment & Hotel Hours
We accept cash, personal or business checks, PayPal transfers, Visa, Mastercard, American Express and Discover.
Check-In Time: 3:00 to 9:00 pm
Check-Out Time: 12:00 noon

Deposits, Cancellation & Other Policies
Cancellation Policy
When you make your reservation, we may ask for a deposit equal to the first night's stay including tax. That deposit is fully refundable as long as we get at least three days' notice of cancellation.
No-Smoking Policy
The Simpson Hotel is smoke-free, except for one designated area in the back yard. Smoking in a guest room will cost you a $350 cleaning fee. We abide by Arizona laws prohibiting smoking within 20 feet of any hotel entrance.
Hotel Environment
We are committed to maintaining a stress-free, relaxing environment for our guests. Therefore, we ask all guests to observe the following house rules:
· After 9 pm and before breakfast, be thoughtful about voice and other noise levels, especially in hallways outside guest rooms.
· No disorderly conduct at any time.
· Children are welcome. Children under the age of 11 must be under a parent's or caretaker's supervision at all times. Noise levels must be in keeping with respect for other guests' comfort.
· Our kitchen and office are private areas and are not open to hotel guests.
· We encourage your use of our lobby and parlor for socializing as long as there is no disturbing of other guests.
· There are two drinking establishments within walking distance, so we refer all boisterous drinking or partying plans to one or more of those locations.
· Because of the historic nature of our hotel, we do not have televisions in the rooms. You are welcome to watch movies on your own player. If you are not using headphones, the volume must be kept low enough that other guests are not disturbed. You are also welcome to borrow books from our parlor library and take them to your room.
· Our wireless internet is available for your use throughout the building. Please be aware that our rural internet speed is not what you may be accustomed to if you live in a larger market.
· Absolutely no illegal use of drugs, and no drug- or alcohol-impaired conduct will be tolerated.